Restoring the clarity of your vision
---
Our team of highly trained surgical and medical doctors has built a reputation for providing superior eye care in Williamsburg, Virginia. Dr. Cullom & Dr. Farah trained at Wills Eye Hospital in Philadelphia, America's first eye hospital and one of the most prestigious ophthalmology training programs in the world. Our doctors bring unparalleled expertise and thoughtful care to every patient case.
Because of our dedication to excellence and respect for our patients as joint decision makers, Cullom & Farah Eye & Laser Center is recognized as the premium eye care provider in the area.
---

As one of the first LASIK providers in Virginia and with over 20 years of experience, we have performed tens of thousands of LASIK surgeries.
---
Think about your last visit to a physician's office. Was there a friendly greeting at the front desk? Did the doctor take the time to answer your questions? At Cullom & Farah Eye & Laser Center, we take pride in treating our patients the way we would like to be treated ourselves. Unlike other centers, our doctors will be there every step of the way and will personally answer your questions so you can feel comfortable and confident in knowing you have made the right decision. No matter the reason for your visit, we provide quality medical services with a personal touch for first class patient care.
---
Our team is made up only of highly trained, experienced physicians, technicians, and support staff. Our surgeons have performed thousands of laser eye correction surgeries and retain a remarkable success rate. As one of the first eye surgeons in the country to have his own vision corrected through LASIK, Dr. Cullom has a unique understanding and appreciation for laser vision correction and the life changing effect it has for his patients. In addition, Dr. Farah was among the first residents in the country trained in Laser Cataract Surgery.
---
Increased patient demand for vision correction procedures has inspired tremendous advances in technology and surgical technique. Cullom & Farah Eye & Laser Center is on the cutting edge of these advances, allowing us to tailor vision correction plans to our patients' individual needs and goals, including 100% blade-free and 100% customized LASIK treatments and Laser Cataract Surgery paired with Advanced Lifestyle Lenses.
---
---
---
"I had a wonderful experience with Dr. Farah and staff at Cullom Eye & Laser Center! It took me while to decide to have the Lasik procedure done because I didn't think I would be able to handle it. After the consultation I felt more at ease about it. On the day of the procedure, I was there for just about an hour and Dr. Farah talked me through the entire process as he was correcting my vision. I am so glad I had it done! I absolutely chose the right place and have recommended Dr. Farah to several people already. It feels AMAZING to be able to see without contacts or glasses for the first time in 20 years!!!"
---
- Nikki Wade
"Last fall, I received laser eye surgery in Williamsburg from Dr. Cullom. The surgery and its success has absolutely changed my life. Everyone at the office, Dr. Cullom, and others were genuinely kind to me, walked me through and helped me through the process step by step, and did everything they could to ease any anxiety I had about getting the surgery. The surgery was painless and I recovered quickly just as I was told by Dr. Cullom. Only a few hours after the surgery, I was seeing great and noticeably way better than with contacts prior to the surgery. For someone who has worn some form of corrective lenses since he was in the 4th grade, I was exponentially grateful for the change in my eyesight and the convenience of having perfect vision. It is truly hard to explain to someone who doesn't have vision issues how meaningful this transition is. I have wanted the surgery for the longest time and with the help of Dr. Cullom and his staff, I was able to appropriately finance the work, get the surgery, and change my life."
---
- Richard May
We were the first eye center to offer cutting-edge catalyst laser procedures in Virginia, and we have taught other doctors how to perform laser cataract surgery with this technology.
---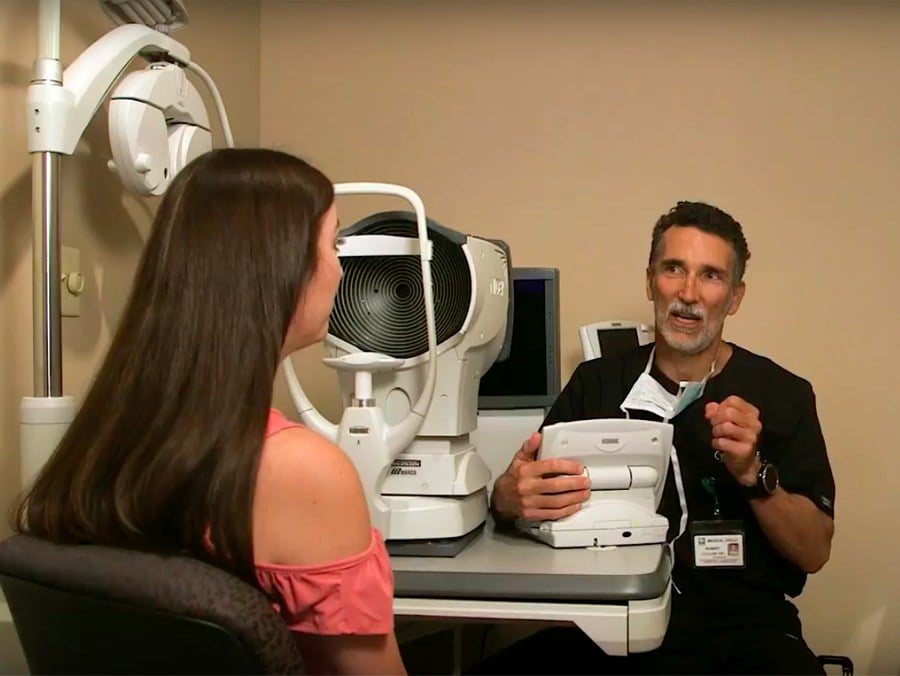 ---
---
Our doctors work closely with many optometrists and physicians in Southeastern Virginia to provide medical consultations and surgical procedures. Dr. Cullom and Dr. Farah welcome working with you and your doctor in managing your eye care.
---
---
Ready for Life-Changing Results?
---
---
Schedule Your Appointment Today
---
Call us today to schedule an appointment for your consultation with the Cullom & Farah Eye team at 757-345-3001.
---